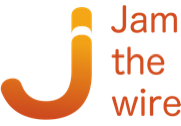 Diverse independent music & video channels broadcast 24/7. Audience donations shared with its musicians & charities.
Artists: Email us for 3 free songs or go here for more options
Music Lovers: help fund our artists & charities with a donation
Charity of the Month:
JamTheWire thanks our Founding Sponsors
Steve Wolff, Susana Lombroso, Alexa Calderon
By continuing to use our site, you agree to our terms and conditions and are aware of our privacy policy.

MSF provides lifesaving medical care to those most in need & populations in distress, to victims of natural or man-made disasters, and to victims of armed conflict.